Tulum is one of my favorite beach vacation destinations. It's small enough to feel quaint and relaxed but, it's big enough to have plenty to do. The food is sourced locally and many places cater to the vegan crowd. It's a place where just about anyone can be happy. You can go alone for a detox on the beach or a romantic getaway with your S.O. filled with guac and mezcal.
Eat
Gitano This bar and restaurant feels like a disco in the jungle. Great cocktails and live music will keep you dancing all night (image source: Trip Advisor).
Casa Jaguar This place is great when you are looking to get cozy in a bar with your SO but feel like you are alone.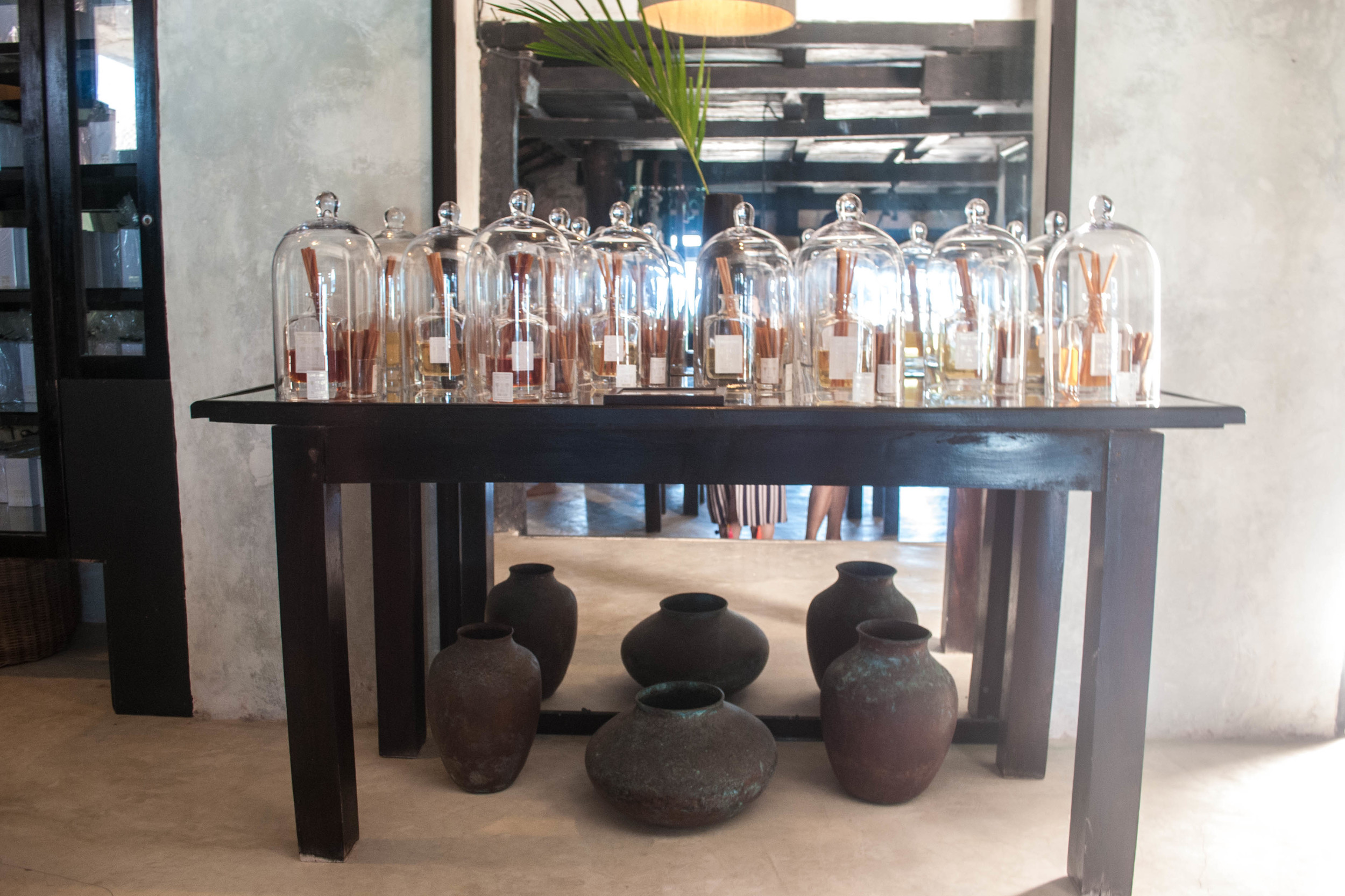 Coqui Coqui Perfumeria The scents for the spa's fragrances and candles are inspired by Tulum's landscape. My favorites are coconut and agave. They also sell gorgeous and affordable tablewares.
Sanara Tulum Every detail of this hotel and yoga retreat is beautifully designed. Splurge for one of their rooms on the beach or stay on the jungle side where you will have your own private pool. Either way, each morning a large and comfortable cabana will be reserved for you on the beach.
Coqui Coqui Tulum This hotel is unlike any other I have ever stayed in. Small but distinctive, the hotel's stone walls, thatched roof, and delicious smells will instantly transport you to another place.
Do
Be Tulum Spa Pamper yourself with a trip to Be Tulum's magical Spa. Your treatment will start with healing water therapy in the spa's sauna and pools. You will then be taken to your treatment hut which is adorned with candles, beautiful linens, and copal incense. The spa has its own rooftop garden where it grows traditional mayan herbs and plants to use during treatments.
Cenote Spanish for a natural pit, or sinkhole, resulting from the collapse of limestone bedrock that exposes groundwater underneath, these natural pools are much more beautiful than they sound. You can grab a bike and see them on your own or see several with a guide.
Biking Several hotels rent bikes even if you aren't staying there. Spend an afternoon on a bike exploring the beach area but make sure you get a bike basket to bring back all of your treasures.
Go
Tulum is about 1.5 hours by car from Cancun airport. I recommend booking a car in advance online to take you to your hotel.